Basic charging wallbox
You can start or stop charging simply by pressing the button.
There is an LCD display on the front where you can see the charging data in real time.
It's small, easy to transport and equipped with complete safety protection system.
It has two connection modes: Mode A and Mode C.
Its working voltage ranges from 110V to 440V (±10%).
It can be installed on the wall or used with a pillar.The installation is easy and convenient.
It's equipped with complete protection mechanism and can be used in any outdoor environment.
It's suitable for home use.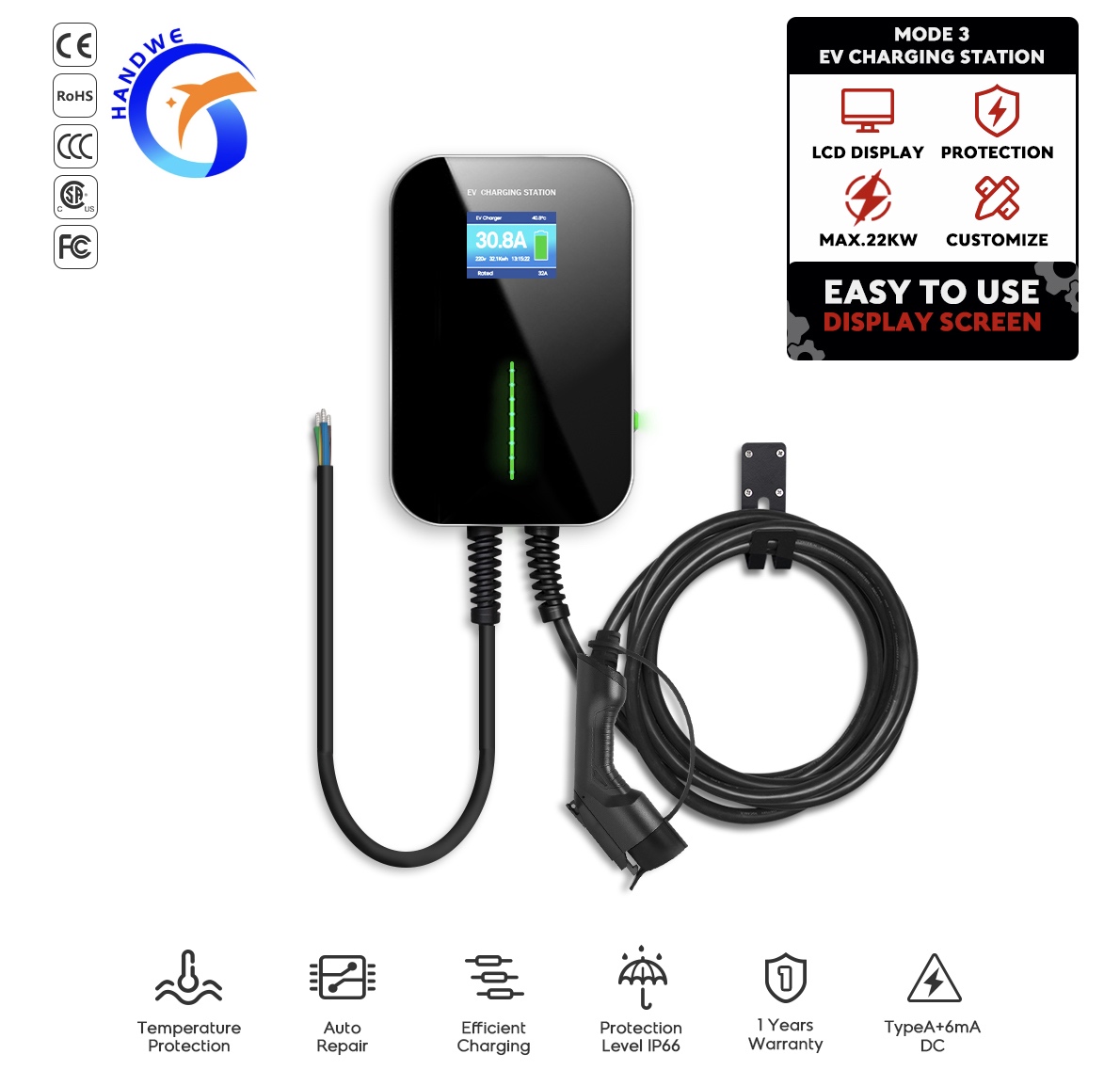 IP66 EV Charger(16A 32A 3.6kW 7.2kW 11kW 22kW)with 20ft SAE J1772 & IEC 62196-2 Plug
This is a basic wall-mount charger and suitable for home use. It is easy to install, stable in performance, and has a complete protection mechanism. The LCD display can show the detailed charging status. The charger can be used with stand.
Lead_Time:15 Days
shipping:Express delivery
Current:16A , 32A
Power:3.6kW, 7.2kW,11kW, 22kW
Customization: Color,Logo
Cable Length: 6.1m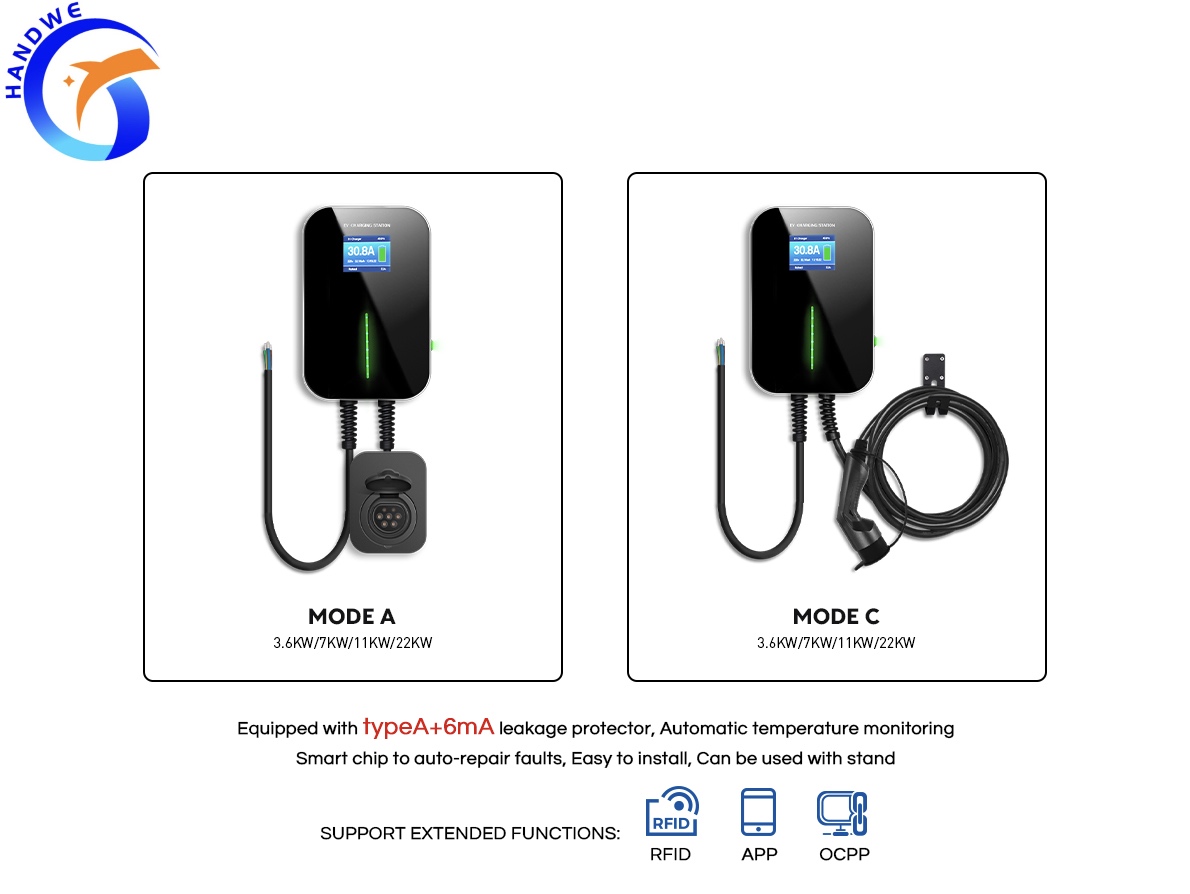 CHARGING BOX
LCD screen Easy installation
High compatibility
Waterproof grade:IP67
Structural strength:IK 10
Small size,Easy to transport
Over- voltage protection/lightning protection
Certified by authorities (CSA, CE, FCC, NTC, CCC)
Real-time monitor on charging temperature
Automatic error correction & reboot system
EV CONNECTOR
Silver-plated design
Built in temperature monitoring chip
Automatic remove impurities
Good conductivity
TPU CABLE
Durable and anticorrosion
Easy to bend,Long service life
High resistance to cold /high temperature
CORE ADVANTAGE
TypeA+DC 6mA
Directional current regulation
Repair the disorder of capacitor units
Full-link temperature monitoring system
Strong Expansibility(Blue tooth,WiFi, RFID,APP, OCPP)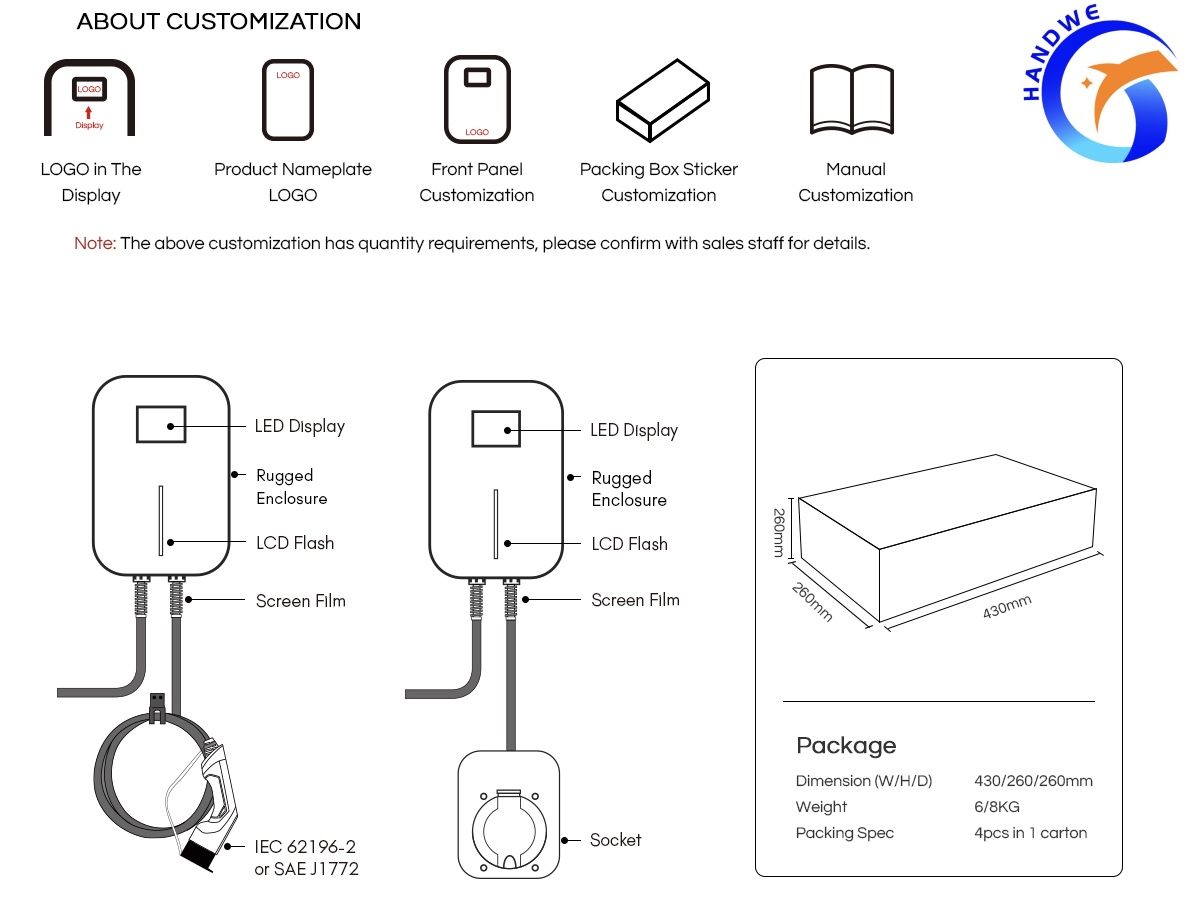 Technical Data
Input Voltage/Output voltage100V /250V /440V (Three Phase)
Input frequency47~63Hz
Max. output power7.6kW/22kW(three phase)
Max. output current32A
Charging interface typeIEC 62196-2, SAE J1772
Working Environment
Protection degreeIP67
Environment temperature-40℃ ~ +80℃
Relative humidity0-95% non-condensing
Maximum altitude<2000m
CoolingNatural air cooling
Standby power consumption<8W
Function and Accessory
Ethernet/WIFI/4G/BluetoothNo
LCD3.5-inch color display
RCDType A / Type A+ 6mA
LED Indicator lightYes
Intelligent power adjustmentYes
RFIDOpt
APP Opt
Certificate
CE, FCC, ROHS, CCC, CSA, IK10, IP67
Installation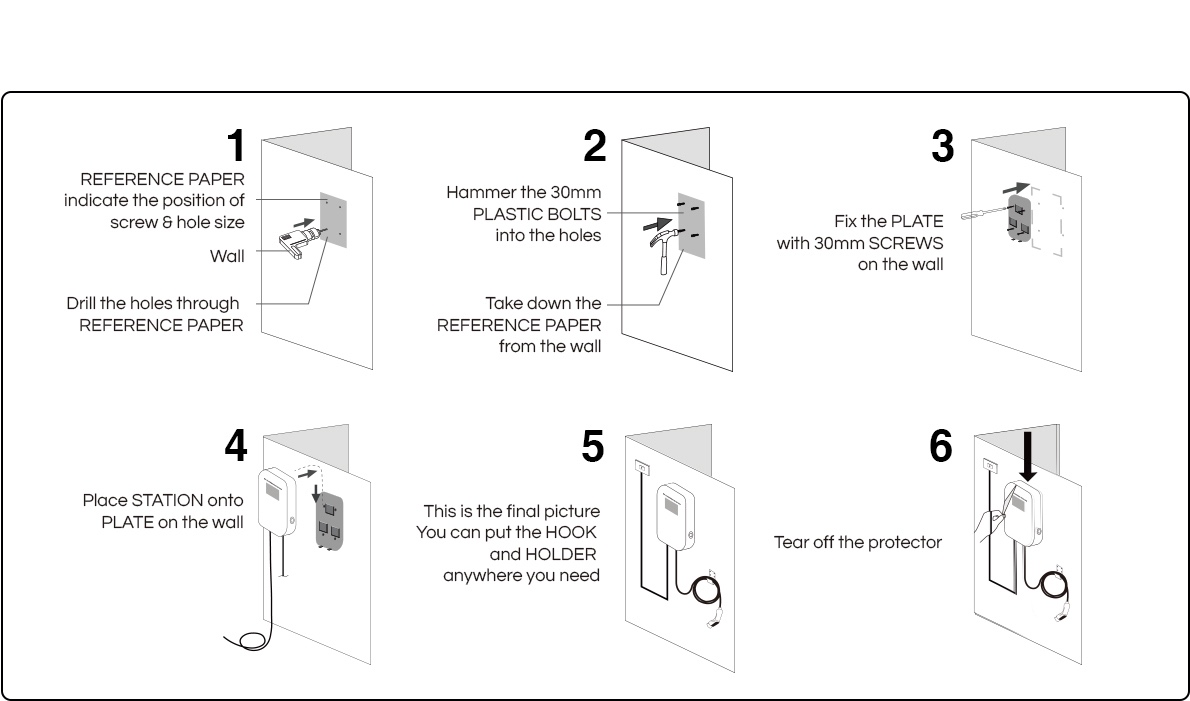 Usage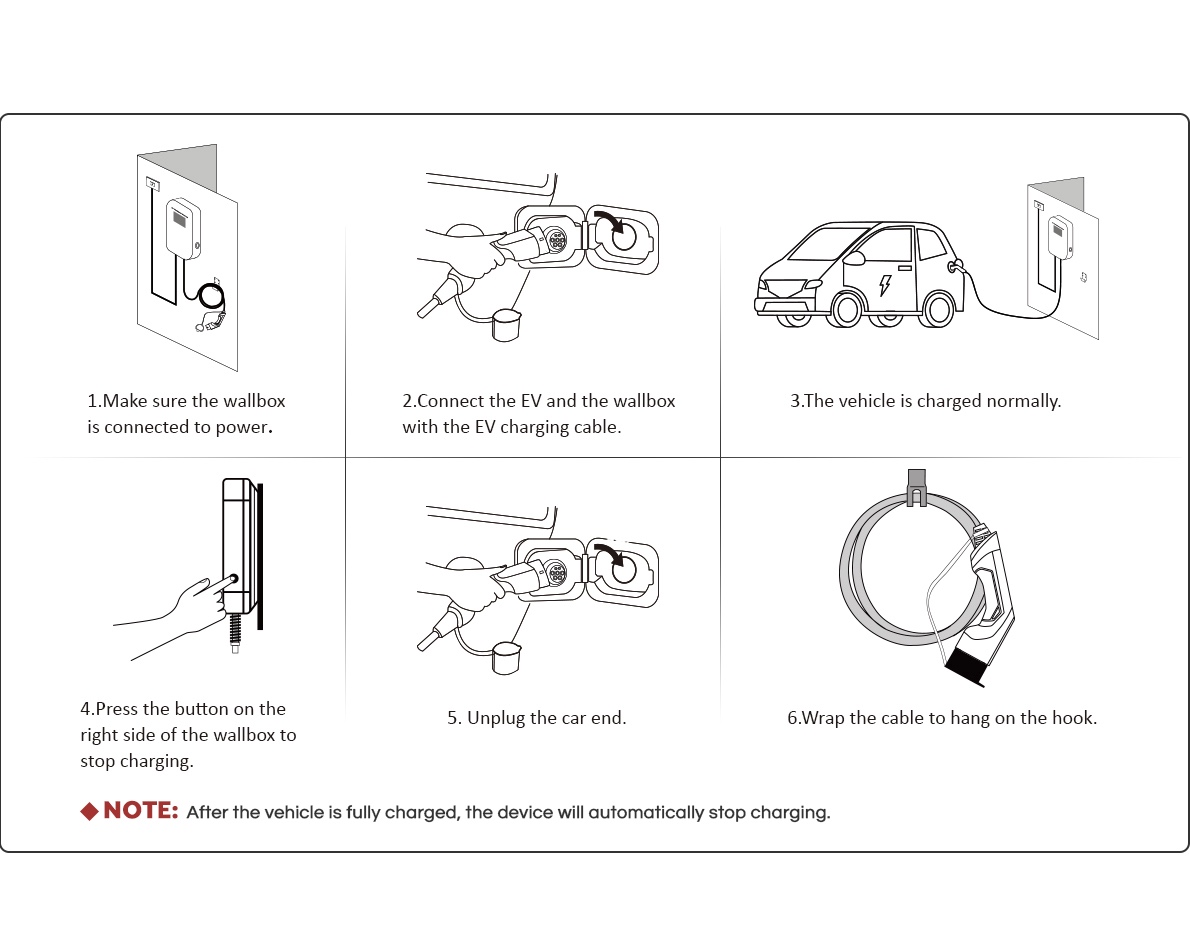 Related products