Type 2 8 to 32A Ajustable Level 2 EV Charger with CEE power cord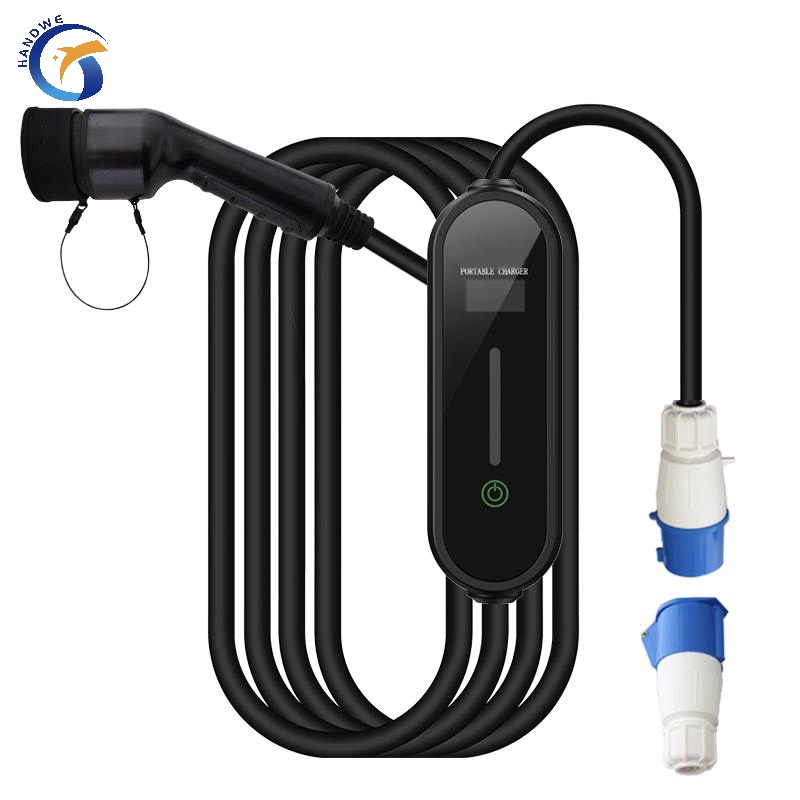 Products Specifications
Category
Data
Item name
HWO-PAEC-8T32A
Rated input voltage
AC240V /50HZ
Output current
32A Five gears adjustable (32A/16A/13A/10A/8A)
Output Power
7.0KW
Charging appointment time
2H/4H/6H/8H
Leakage protection current
≤

23mA

Leakage protection action time
≤32ms
Standby power consumption
≤4W
Protection temperature inside the charging gun
≥185℉
Over temperature recovery temperature
≤167℉
Relay switch life
≥10000 times
Europe standard plug
CEE or others
Control box size
505*505*298mm(7pcs)
Cable length
5meters
Features
1.The product has a touch button, which can set the output current and charging time appointment.
2.The product has an OLED display, displaying charging time, total charging power, real-time current and voltage.
3.The product has a three-color LED meteor light, and there is a green light meteor when charging.
4.The control box has multiple security protections such as anti-static, anti-flame, anti-undervoltage, anti-short circuit, anti-thunder, anti-overcurrent.
5.When plugged in and not in use, it enters standby mode in 2 minutes, the display screen goes out, and it automatically wakes up when recharging.