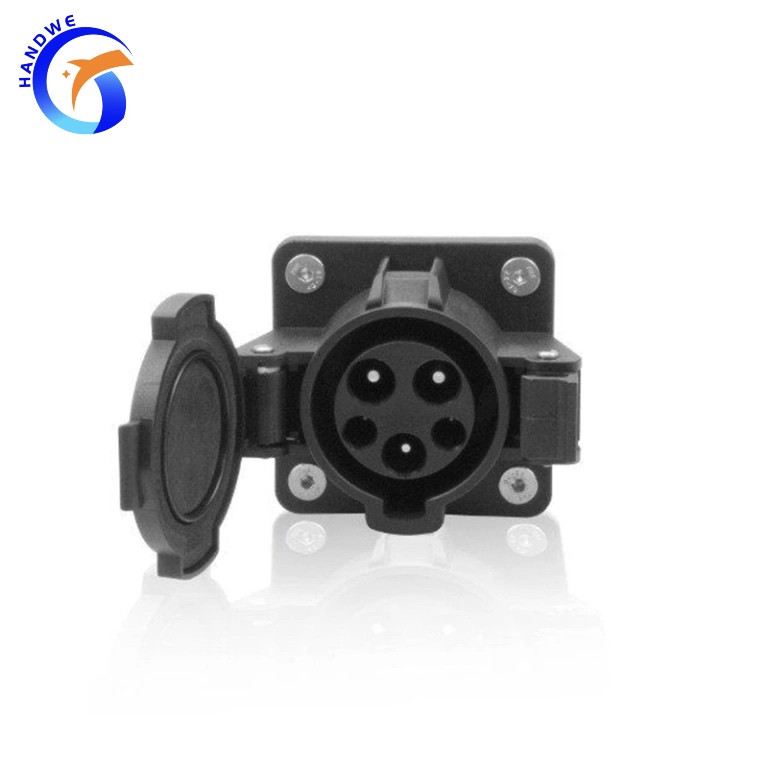 Type 1 connector is also called SAE J1772 connector (SAE J1772 , also known as a J1772 plug, is a North American standard for electrical connectors for electric vehicles maintained by the SAE International ) which features a five-pin connection at ends.
HANDWE 's connector features silver platings that provide excellent conductivity and can prevent overheating.
The Type 1 connectors include plug, inlet, dummy socket, etc.
Adaptation current is mainly divided into 16A, 32A, 40A.
Adaptation voltage ranges from 110V to 240V (±10%)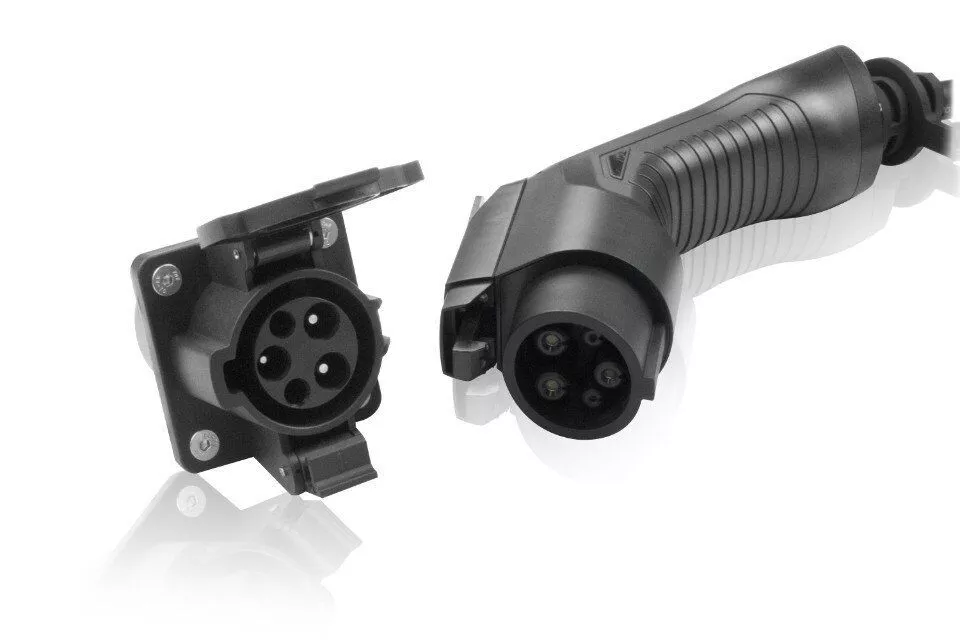 ● Model: HWCS0116,HWCS0132
● Rated current: 16A/32A
● Working voltage: 120V~250V AC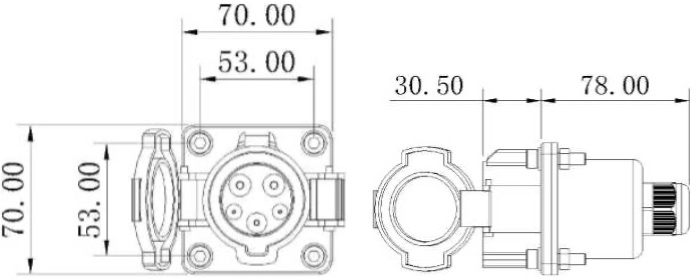 Parameters
● Model: HWCS0116,HWCS0132
● Rated current: 16A/32A
● Working voltage: 120V~250V AC
● Insulation resistance: > 1000M Ω
● Terminal temperature rise: <50K
● Vibration resistance: Meet JDQ 53.3 requirements
● Withstand voltage: 2000V
● Contact impedance: 0.5m Ω Max
● Working temperature: -30°C ~+ 50°C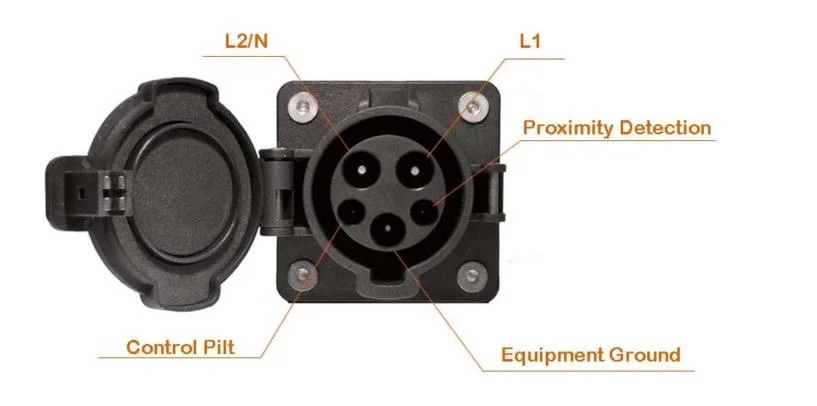 Materials
● Shell Material: Thermo Plastic ( Insulator inflammability UL94 VO)
● Contact Pin: Copper alloy, silver or nickel plating
● Sealing gasket: rubber or silicon rubber