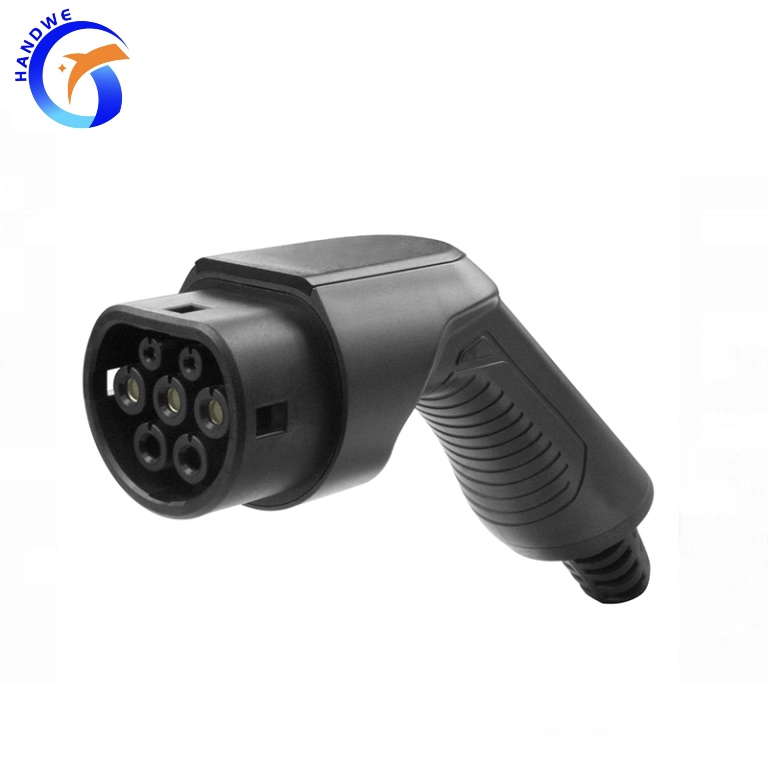 Type 2 connector is also called IEC 62196-2 or European standard type. Which features a seven-pin connection at ends.
The products include plug, outlet, inlet, dummy socket, electromagnetic lock, etc.
Adaptation current of Type 2 connector is mainly divided into 16A, 32A.
Adaptation voltage ranges from 220V to 400V (±10%).
Unlike other standards, there is a distinction between single-phase and three-phase. Besides, the advantage of Type 2 connector is that it is adapted to the majority of 100% electric or rechargeable hybrid vehicles.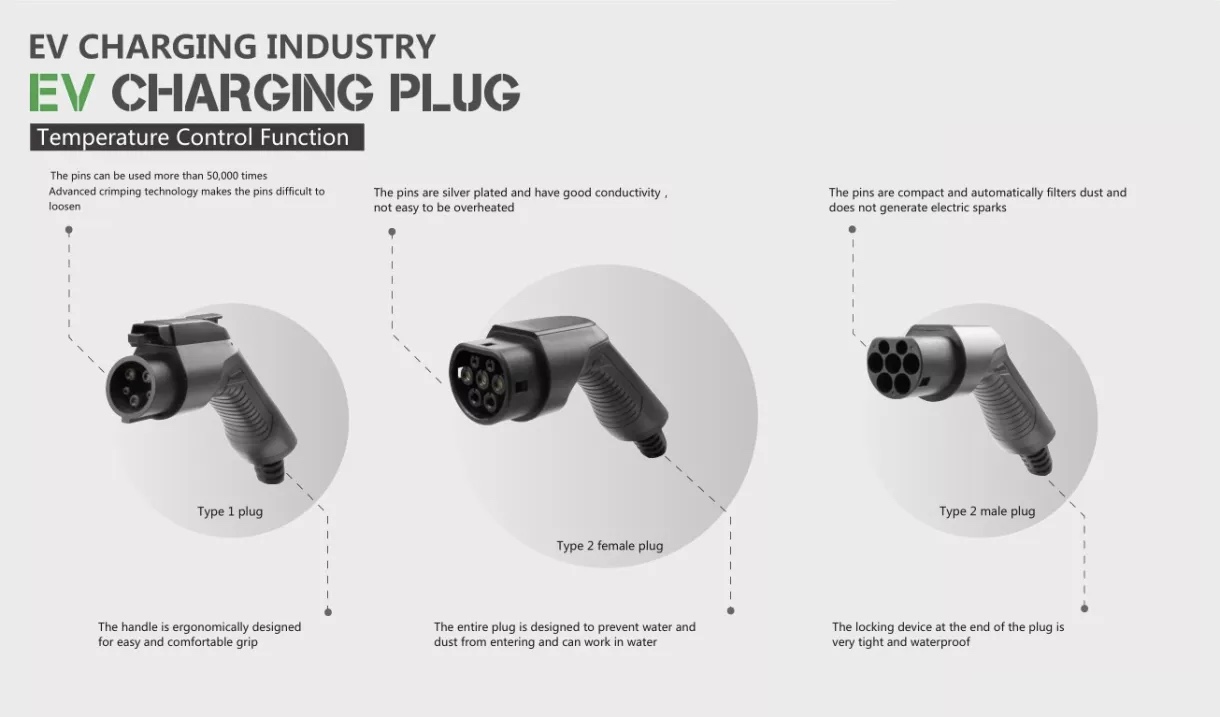 Type 2 IEC 62196-2 Female plug 16A 32A EV Plug for EV charger
Products Model: HWCPF0216, HWCPF0232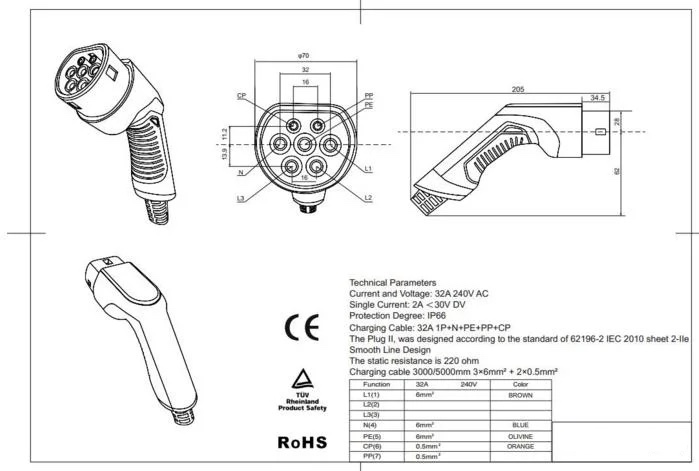 Parameters
● Model: HWCPF0216, HWCPF0232
● Rated current: 16A/32A 1/3phase
● Working voltage: 240V AC
● Insulation resistance: > 1000M Ω
● Terminal temperature rise: <50K
● Withstand voltage: 2000V
● Contact impedance: 0.5m Ω Max
● Vibration resistance: Meet JDQ 53.3 requirements
● Working temperature: -30°C ~+ 50°C
● CE approved
Materials
● Shell Material: Thermo Plastic ( Insulator inflammability UL94 VO)
● Contact Pin: Copper alloy, silver or nickel plating
● Sealing gasket: rubber or silicon rubber