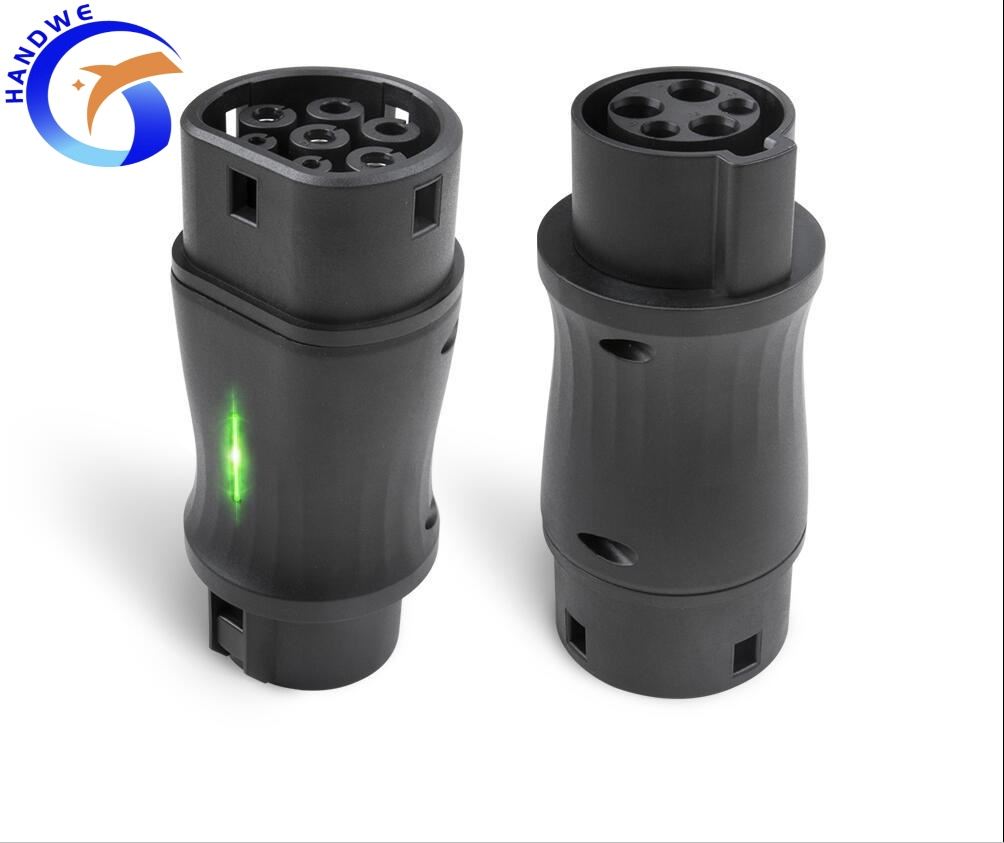 Why are there EV Adapters?

This usually happened in Mode 3 charging, Because currently there are main two standards in the world SAE J1772(USA) and IEC 62196-2(Europe), when our car charging inlet standard is different from our local charging station connector standard, we will encounter trouble, because they are two different ports and incompatible completely , then Handwe EV Adapter is born to solve this problem.
Technical Data: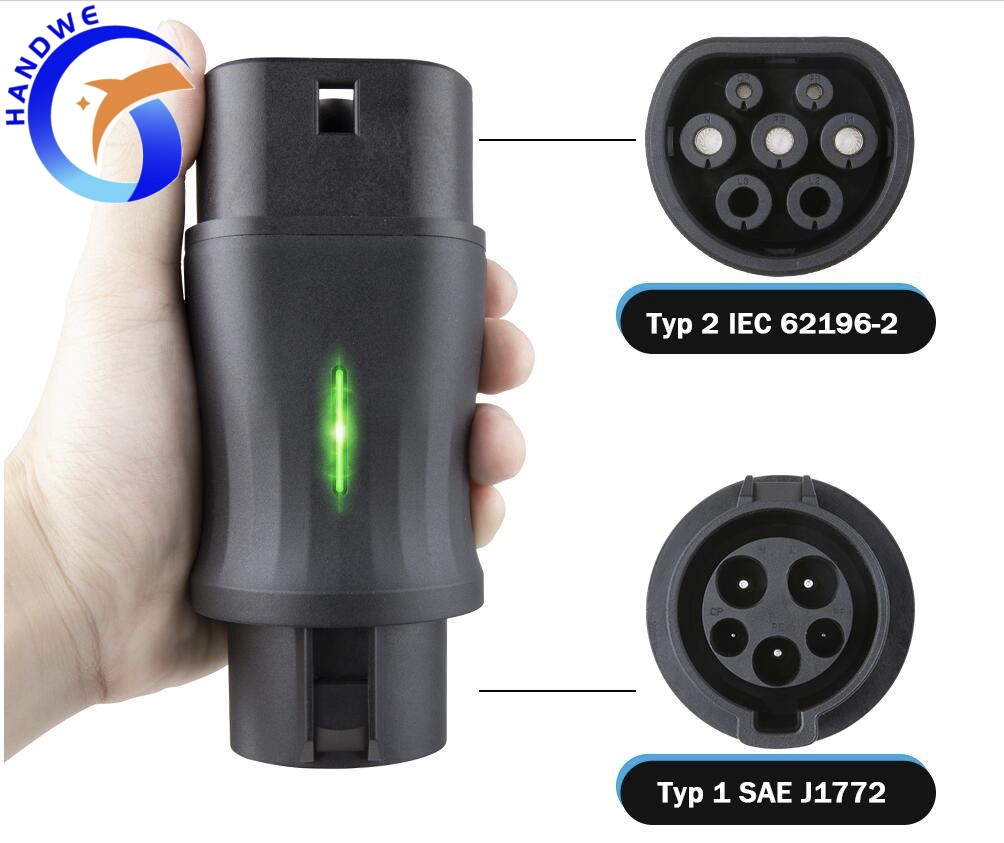 Standards: type 1 J1772 to type IEC 62196-2 type 2 adapter
Rated Voltage: 110V - 250V
Operating Voltage: 110V - 250V
Current: 16A/32A
Customized: ok
Warranty: 24 month
Certificate: TUV - CE
IP Grade: IP 54
Withstand Voltage: 2000V
Operating Temperature: -25ºC~50ºC
Size: 15cm*6cm*6cm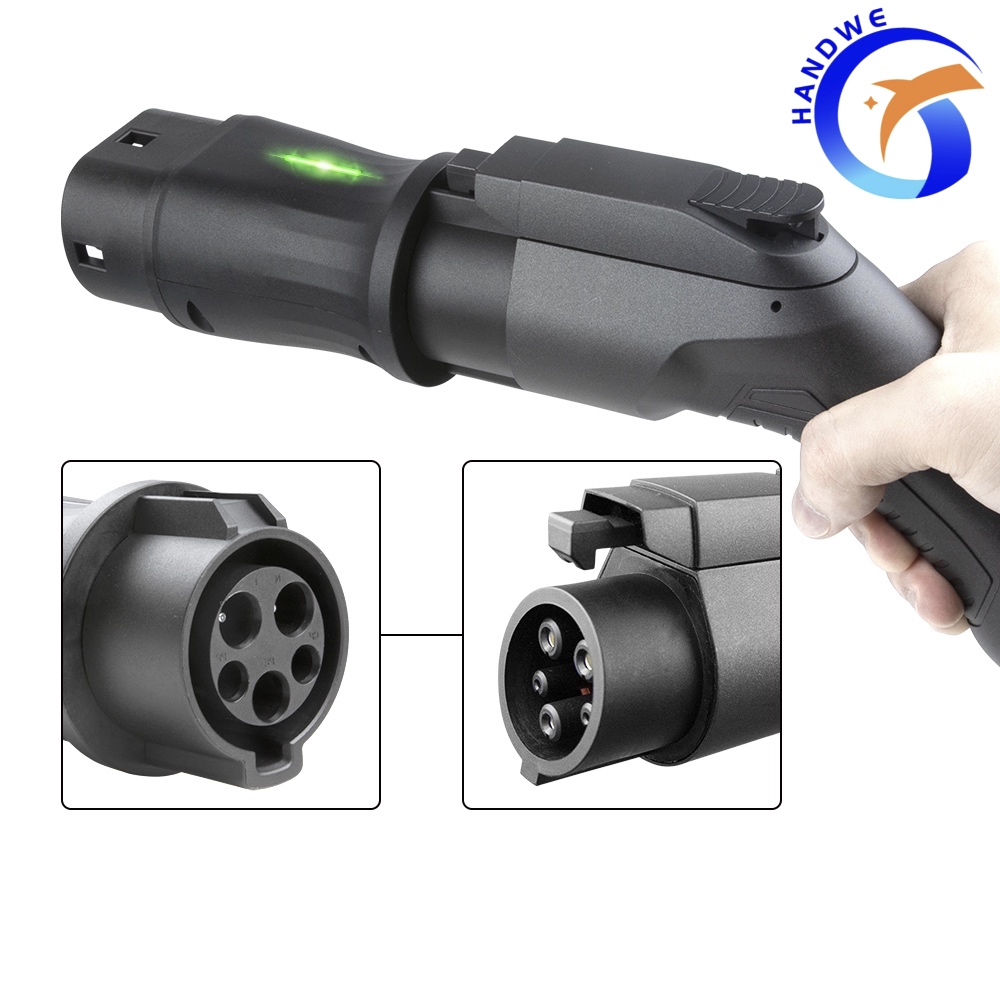 How to use type 1 to type 2 adapter?

1.Plug in the Type 1 end of the adapter to the station charging port;
2.Plug in the Type 2 end of the adapter to the Type 2 car charging port;
3.After the adapter has clicked in place you are ready for the charge;
4.Disconnect the vehicle side first and then the charging station side;
5.Remove the adapter from the charging station when not in use.