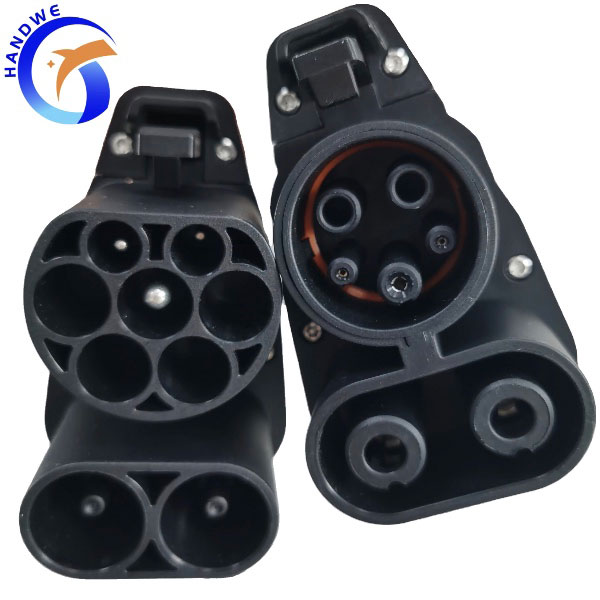 Why are there CCS Adapters?
This usually happened in Mode 4 charging, Because currently there are main two standards in the world CCS Combo 1(USA) and CCS Combo 2(Europe), when our car charging inlet standard is different from our local charging station connector standard, we will encounter trouble, because they are two different ports and incompatible completely , then Handwe CCS Adapter is born to solve this problem.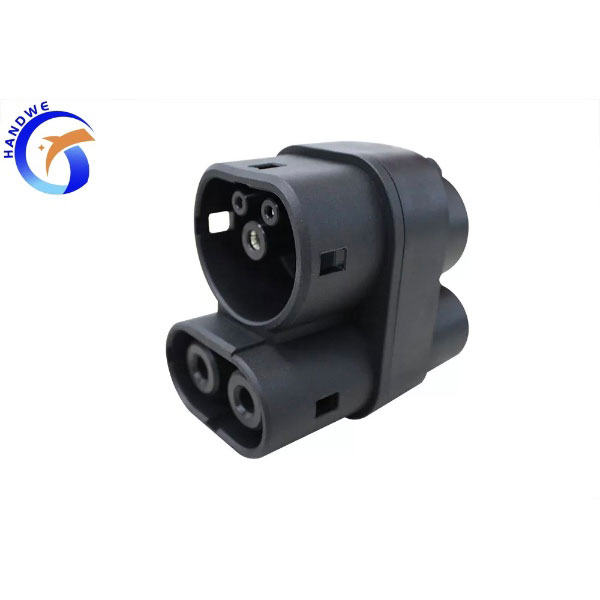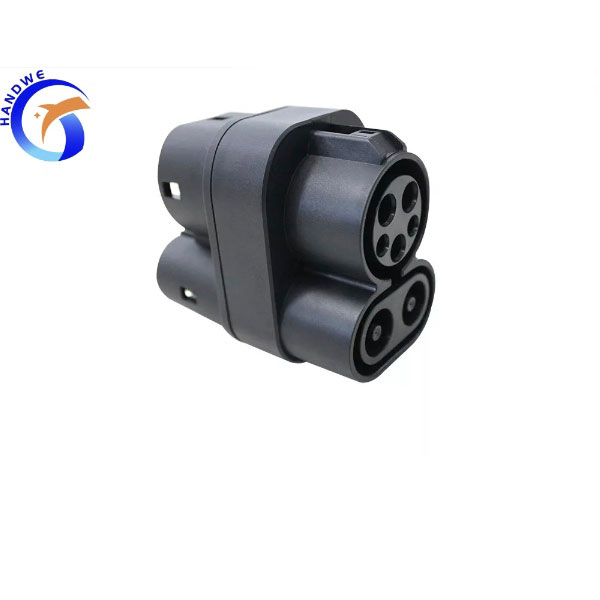 Handwe CCS 2 to CCS 1 Adapter Feature
1. High Flexibility and Durability
Easy-bend and tough rubber are used for the cable.
2. User-friendly Design
This connector is designed to operate viscerally by having handle shape.
3. Excellent Operability
Charging is performed by only inserting a plug into a vehicle-side inlet. After charging is completed, push a button and withdraw the plug.
4. Safety Design
The connector has automated triple safety lock system which prevents the disconnection of the connector from vehicle side inlet accidentally during charging.
5. A Wide Range of Operation Temperature
It can be used under a wide range of environmental temperature from -30℃ to 50℃.
Combined Charging System (CCS SAE J1772) – (BMW, GM, VW, and other USA car makers)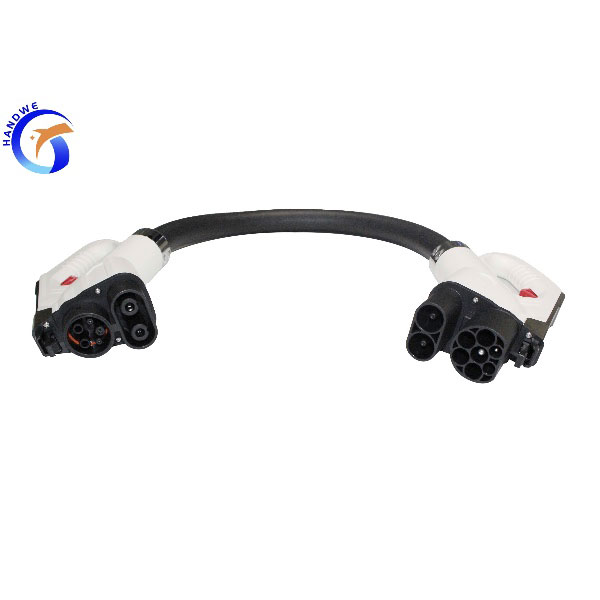 Handwe CCS 2 to CCS 1 Adapter Technical Data
Rated Voltage; 1000V
Current: 150Amp/200Amp
DC max charging power: 150KW
AC max charging power: 41.5KW
Applied Materials
Case Material: Thermoplastic, flame retardant grade UL94 V-0
Contact bush: Copper alloy, silver plating
Product entire insertion and extraction force < 100N
Protection class: IP55
Max charging power: 150KW